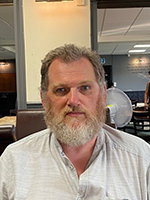 Mr John Kanes 
Chair of Governing Body (Co-Opted)
Mr David Smith 
Co-Opted Governor
Paula Radcliffe 
Co-Opted Governor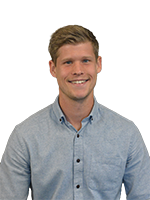 Mr Niall Cairns
Co-Opted Governor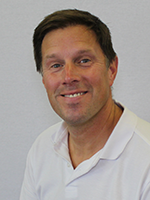 I care passionately about Primary Education and making sure children get the very best start in school. I can say this as a father of two children and as a professional who has worked within the education system for the past 22 years in several schools across the Sheffield and Rotherham regions.
Over the past five years, I have been fortunate to work within the Wickersley Partnership Trust. This has been as a senior leader working across three schools, including Rawmarsh Sandhill. In 2019, I was promoted to Assistant Headteacher at Foljambe Primary School.
Having worked at Sandhill, I know how special our school is.  The children always strive to be the best they possibly can be, in all that they do. I am proud of Rawmarsh Sandhill and will do all I can to continue to enhance and affirm its strengths and values.
Contact the Chair of Governors
To get in touch with John Kanes, Chair of Governors, please email jkanes-gov@rawmarshsandhill.org.
What does the Governing Body do?
The work of the Governing Body is carried out for one purpose only and that is to give the children the best possible start in their school life by providing the very best in terms of the education they receive. The Governing Body is made up of the Headteacher, and members of the school community and wider Wickersley Partnership Trust where possible. The position of school governor is a voluntary one, but it demands a high level of commitment, both in time but also responsibility as the decisions made directly affect the children.
The Governors work closely with the Headteacher and meet regularly. Decisions are democratic, with all governors being given as much information as possible to aid them in that decision-making process, ensuring lively often lengthy and healthy discussions prior to decision making. Their work is focused around teaching and learning and in ensuring the school is offering the best possible values for its pupils.
The Governors have legal duties, powers and responsibilities, they can only act together, they cannot act as individuals.
Governors are appointed to help:
Decide what is
Set standards of
Agree targets for continual school
Interview and select
Monitor and engage with teaching and learning
School Governors can be:
Parents
WPT members
Community
Do something inspiring today – become a school Governor. Make a difference and develop your own skills!
Wickersley Partnership Trust consists of a group of thirteen Primary and Secondary schools predominantly in Rotherham. The children and young people it serves are aged from three to eighteen and total almost seven thousand! Each school is supported by its own community based Local Governing Body made up of parents/carers, local community representatives and businesses.
Schools across the country require people to volunteer as Governors on their Local Governing Bodies. Despite the fact that an estimated 250,000 people volunteer in this way each year, there is still a shortage.
So, why not give back and help give children and young people the best start in life, whilst developing your own skills in a way which can benefit your career. We like to think of it as a win-win situation!