Welcome to FS1 where your learning journey begins. The days are full of fun, laughter, lots of time outside and getting messy. We can't wait to welcome you to our beautiful school.
My name is Mrs Farnell and I have been a teacher at Sandhill since 2010.
I have two boys and we have lots of fun together. We love to go on days out and have all sorts of adventures. I love to read stories and do creative activities.
I will come to play on a Monday and Tuesday and I can't wait to meet you all.
Meet your teaching assistants
Hello! My name is Mrs Burton. I have been at Rawmarsh Sandhill since November 2022 and I am looking forward to continue my journey with you and your families. I qualified as a teacher in 2015 and have been on many adventures since. In 2019 I worked at a Forest School Nursery, where I completed my level 3 Forest School Practitioner course, this is where I found my love of taking our indoor learning and skills to the outdoors in the woodland area. So your little cubs may end up slightly muddy. My motto is 'if the children come back dirty, it is a sign that they had a fantastic time!'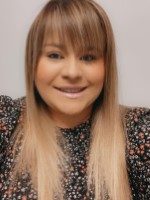 Our class will be located to the front of foundation building (the old FS2 class). Each child has their own peg and encouraged to bring their own bag daily with a spare change of clothes. We like to get messy so extra clothes are always a good thing. Please also bring a water bottle. There's nothing else you need, just remember to come, have fun and make beautiful memories!
In FS1 we focus on learning and themes which are important and of interest to the children. For example, the seasons, our own families and celebrations.
We also try to incorporate the children's interests into all aspects of learning. Stories are a big part of our learning and we will have core text each term which we will regularly visit and link with our literacy, maths and other areas of learning.
Please have a look at the news section below to see photos of all the fun learning we have experienced this year. We especially enjoy our forest school learning we have once a week in the woods with Pops.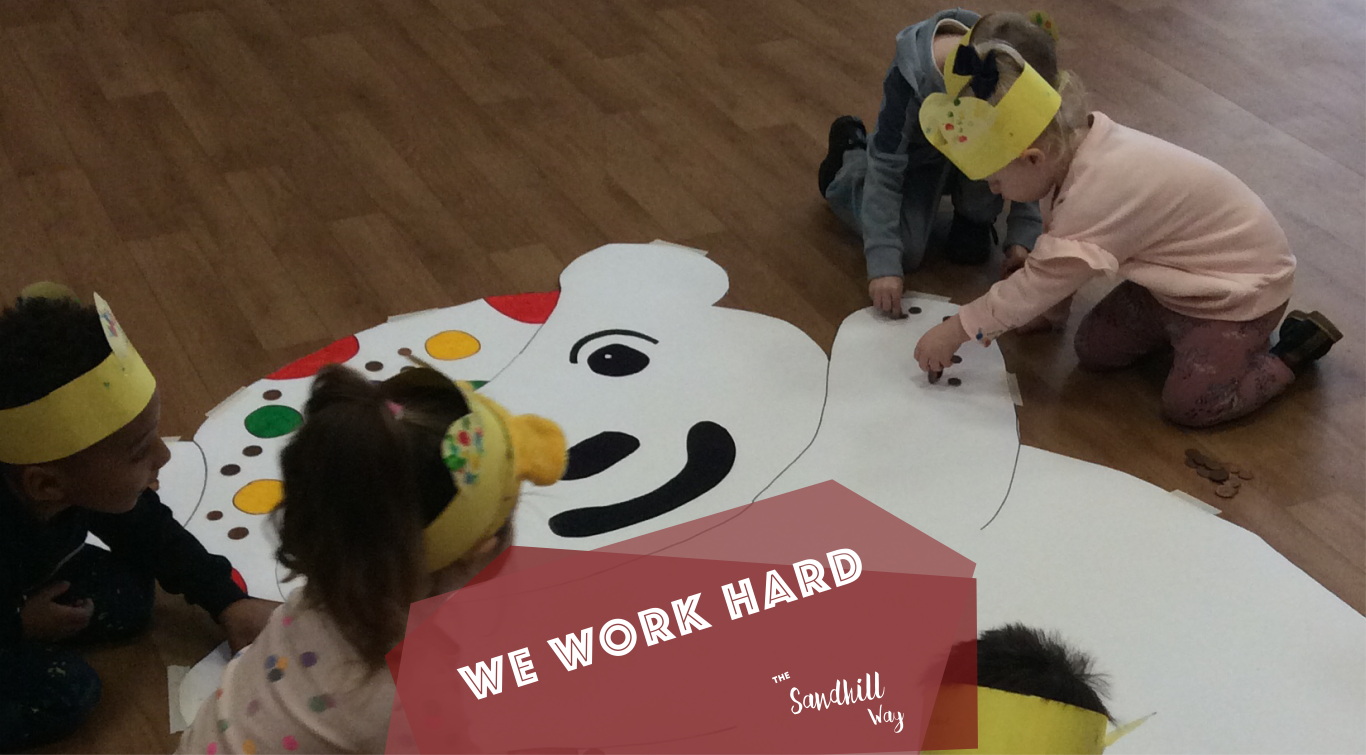 Last week Sandhill took part in lots of activities for Children in Need 2023   Children brought in 1p and 2p pieces to cover the Pudsey
Read More »